Experts in the Industry
Watkins Wellness, the makers of Freeflow Spas, is the global hot tub leader and has built more than 1.5 million hot tubs. The unmatched experience of Watkins Wellness means unsurpassed quality and long-term reliability for you and your family. Watkins Wellness is part of Masco, a Fortune 500 company whose family of quality home products include Delta® faucets, Behr® paint and Hansgrohe cabinets.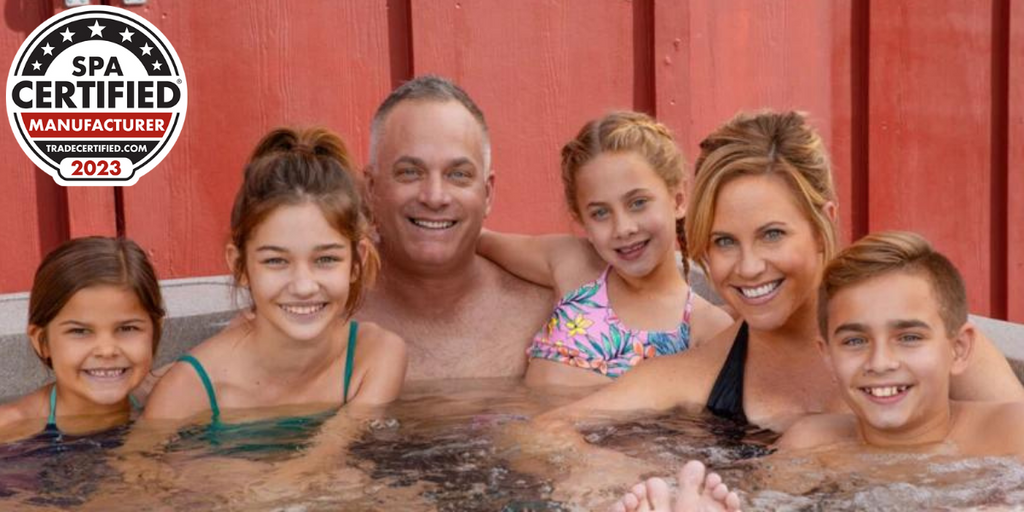 RATED #1 IN VALUE BY TRADECERTIFIED™ for 10th YEAR
Freeflow Spas are incredibly durable because our manufacturing process produces a strong unibody (one-piece) hot tub shell, eliminating the need for an internal support frame. By reducing material and labor costs, we bring you a premium hot tub experience at a more affordable price. That's stress relief without stress on your wallet!
Freeflow Spas are manufactured using rotational molding making them extremely durable and more affordable than acrylic hot tubs.
See How They're Made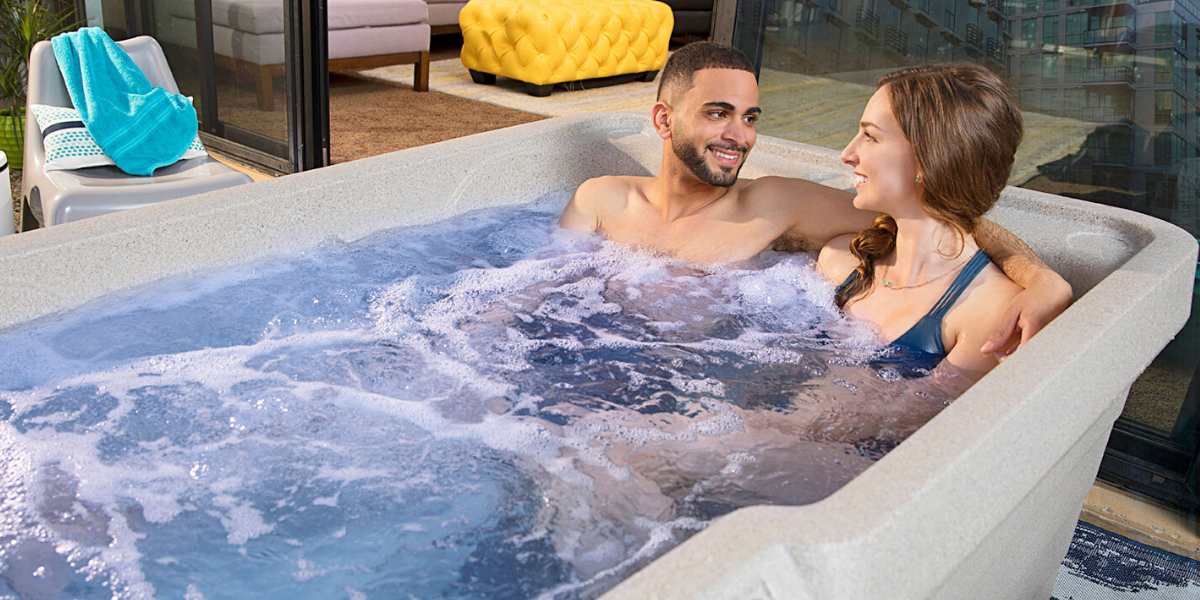 PORTABLE HOT TUBS YOU'LL LOVE
Freeflow Spas hot tubs can fit almost anywhere—backyard, condo balconies, and porches. We even have a triangular spa for tight corner spaces!
Plus, Freeflow spas are lightweight with most models weighing less than 350 lbs. before water, or just about the weight of a large refrigerator. The manufacturing process also makes them extremely durable, so no matter where you're headed, you can take your hot tub with you.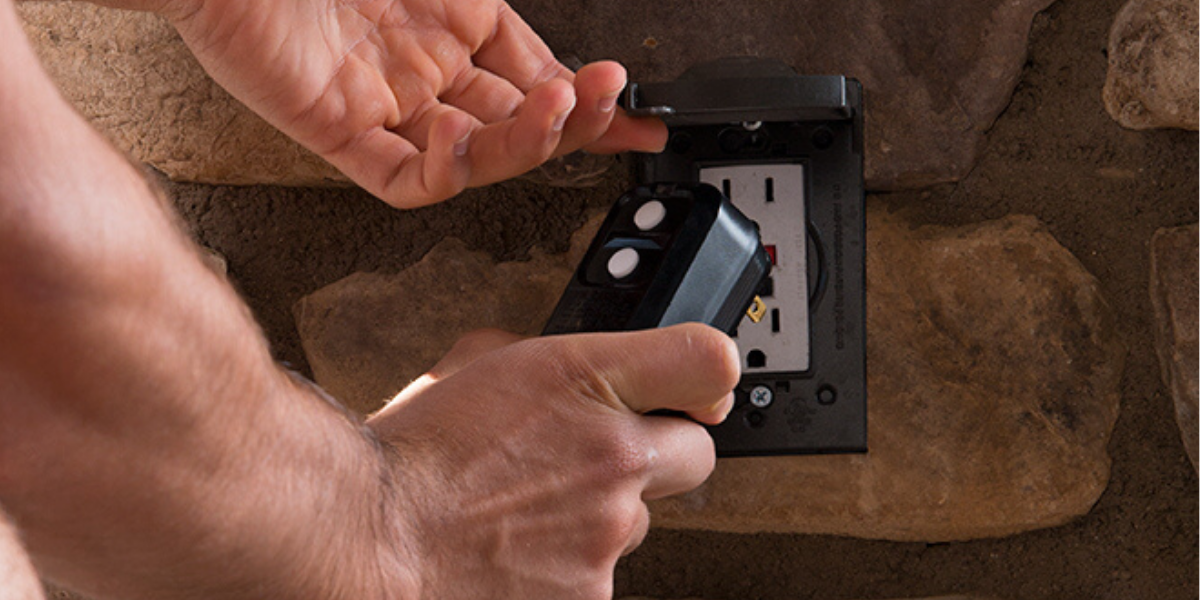 SIMPLY PLUG IT IN AND ENJOY
Traditional hard-wired hot tubs require 220-volt wiring installation by a licensed electrician, which means more time and additional costs to get started.
Freeflow spas are different.

With Plug-N-Play technology, set up is as easy as add water from a garden hose, plug it into any standard 110v outlet near your spa, and relax!

Want to run your heat and jets on high at the same time? All Freeflow Spas hot tubs are convertible to 220v. Simply consult with a licensed electrician.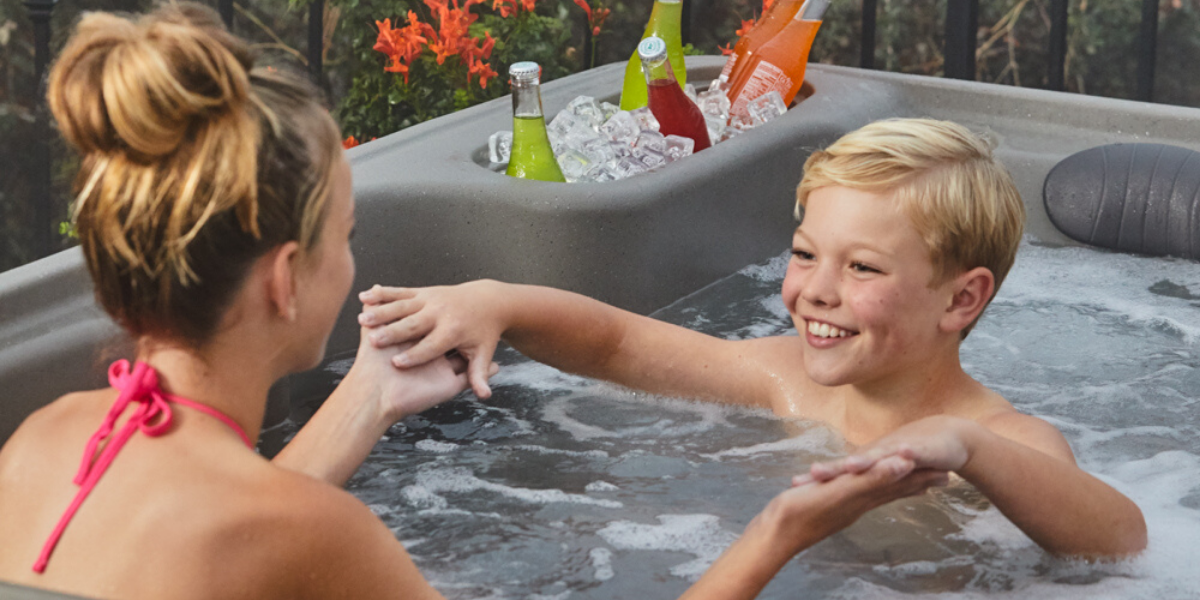 ENERGY EFFICIENT HOT TUBS
Each spa is engineered with full foam insulation for optimal heat retention. Combined with an insulated thermal cover, Freeflow Spas will maintain their heat with minimal energy consumption. Freeflow Spas are certified to the strict guidelines set forth by the California Energy Commission (CEC) who sets the bar for energy-efficient hot tubs. You'll have peace of mind knowing your spa will keep operating costs low wherever you live.
HEAT + BUOYANCY + MASSAGE = HAPPINESS
Hot tubbing is like taking a hot bath, relaxing in your favorite chair, and getting a massage—all at once! Hot tub hydrotherapy combines heat, buoyancy, and massage to relax muscles, increase circulation, and help relieve pain and tension. Next time you get sore sitting at your desk, exercising, or carrying your kids around the house, know you can slip into a hot tub for some well-deserved relief.
BETTER SLEEP
Do you toss and turn all night? Help your body shift into sleep mode with a quick hot tub soak before bed. According to the National Sleep Foundation, soaking in warm water causes the body's internal temperature to elevate then drop, helping you fall asleep.
ARTHRITIS RELIEF
Many people affected by arthritis seek relief by soaking in the warm, soothing water of a hot tub. A hot tub can provide the warmth and massage needed to relax joints and muscles, all in the convenience and comfort of your backyard or balcony.
FAMILY TIME FUN
Hot tubs are great for relationships. The power of hot water helps people of all ages open up and relax more than just their muscles. Disconnect from those devices and reconnect with loved ones in ways you never imagined possible.